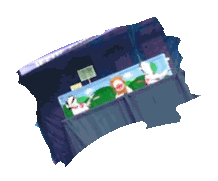 With over 18 years experience of being involved in Christian children's and youth work we became very aware that relevant and practical training for children's workers was something that was essential.
We have been used in a variety of ways to train in different areas of children's work. We have developed a very much hands on, fun training programme that range from 2 hour workshops to day or weekend training events.
These are designed to envision, excite and equip those who attend. They can be tailored to the requirements of the specific workers and their situations.
We also enjoy seeking and learning with others as together we look to find out how God would work in different projects.
Our three main areas of training are:-
Please contact us if you would like to find out more about our training.